Cryogenic Gourmet
NewLaVie in partnership with ella food's is proud to introduce
the world's first Cryogenic (cold pastured) and 99% microbial free Products.
Important notice: Page under construction
Spices are well‐known for their characteristic aroma and taste from ancient times.
Grinding of spices is an age-old practice using different grinding equipment suited as per prevailing conditions. In the modern era, the popularity of quality-processed products has increased in spices. Cryogenic Technology for spice grinding is a scientifically proven technique with negligible loss of volatile content and improved color and grinding operation.
Liquid nitrogen is employed to provide the refrigeration up to -196C, needed to pre-cool the spices and maintain the desired low temperature by absorbing the heat generated during the grinding operation. Grinding of spices at exceptionally low temperatures produces superior quality ground powder with better hygiene. The spices are grounded at a GMP certified facility under extreme cold temperatures of up to -196C.
The grinding process retains all essential oils that are otherwise lost by about 60% in conventional grinding processes.  Cryogenic grinding technique is also superior to ambient grinding in terms of Monoterpenes retention in the powder.
NewLaVie, working directly with the farmers and providing them with the technology, tools and processes with a scientific solution for the best quality, pesticide and fungicide free produce. Our integrated approach with the farmers is a win-win strategic partnership where the farmers are ensured premium for their products and our customers are ensured a quality product with complete traceability.
We are combining the tradition and innovation to deliver value added foods for our consumers that makes life healthier, nutritious, and easier to relish their memories of home wherever they are.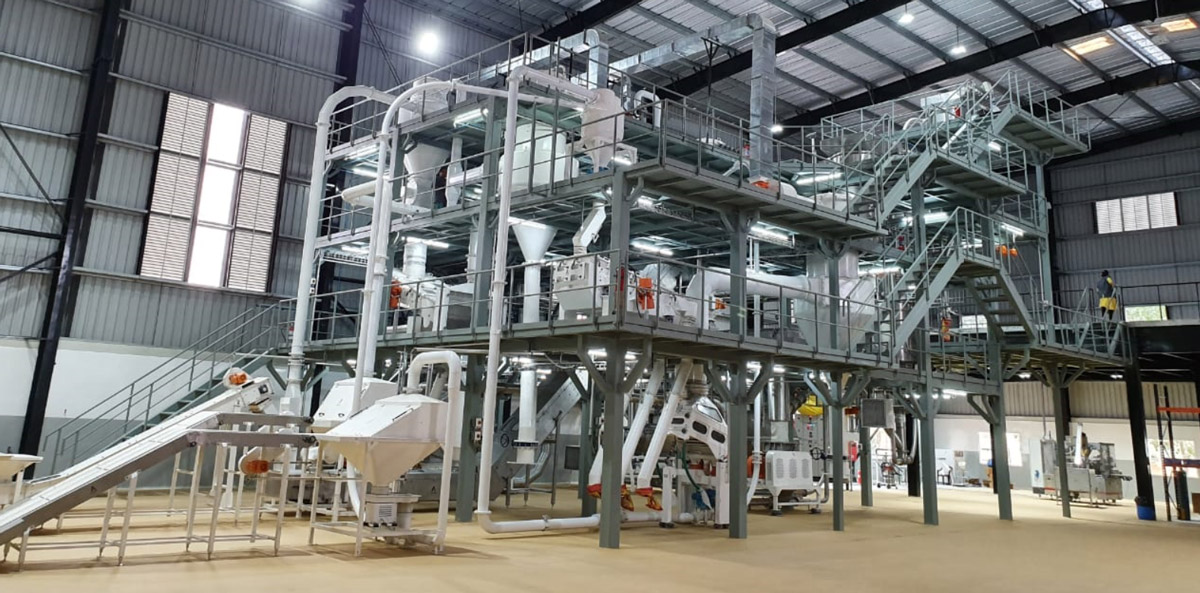 Cold Pasteurization
Food safety is one of the key issues facing the entire value chain of food production around the world.
Cold Pasteurization offers a highly effective and safe alternative for disinfestations and microbial decontamination of spices and herbs. It is a cold process, sometimes also referred to as "Gamma Purification ". Therefore, it does not affect the delicate aroma and flavor compounds in spices. This is an effective process for eliminating contamination.
Cold Pasteurization technology offers several advantages for processing spices. It can be carried out in pre-packed spices without running the risk of post-treatment contamination. This process is highly effective compared to fumigants and does not leave any harmful residues on spices.
This process is technically feasible, economically viable and a safe physical process. It is a well controllable technology, requires no additives and is highly efficient
Cold Pasteurization is an approved process by the world health organization for the decontamination of the spices.